Ed Laverack and three other riders have been keeping rider journals for The British Continental this season. Ed rides for the UCI Continental team SwiftCarbon Pro Cycling.
I've always struggled with the idea that road cyclists should take a couple of weeks of no riding
This month has been a month for going against the norm. I've done that the last two years at least.
I've always struggled with the idea that road cyclists should take a couple of weeks of no riding and doing something different when their racing season ends. After all, I finished racing as the British hill climb champion. I was in the best shape of my entire life for that one particular day for that one particular effort.
For the last couple of years, I've experimented with taking a complete break from training and doing some running, bouldering (indoor climbing), and some club runs. Fun stuff. I've also tried not taking a break and just ticking over with some general road riding with about 6 to 10 hours a week, including the occasional Zwift race, but importantly, supplementing my season with a 3-4 day complete break from the bike every 2 months or so. In theory, it would negate the need to take a 2-4 week break at the end of the season.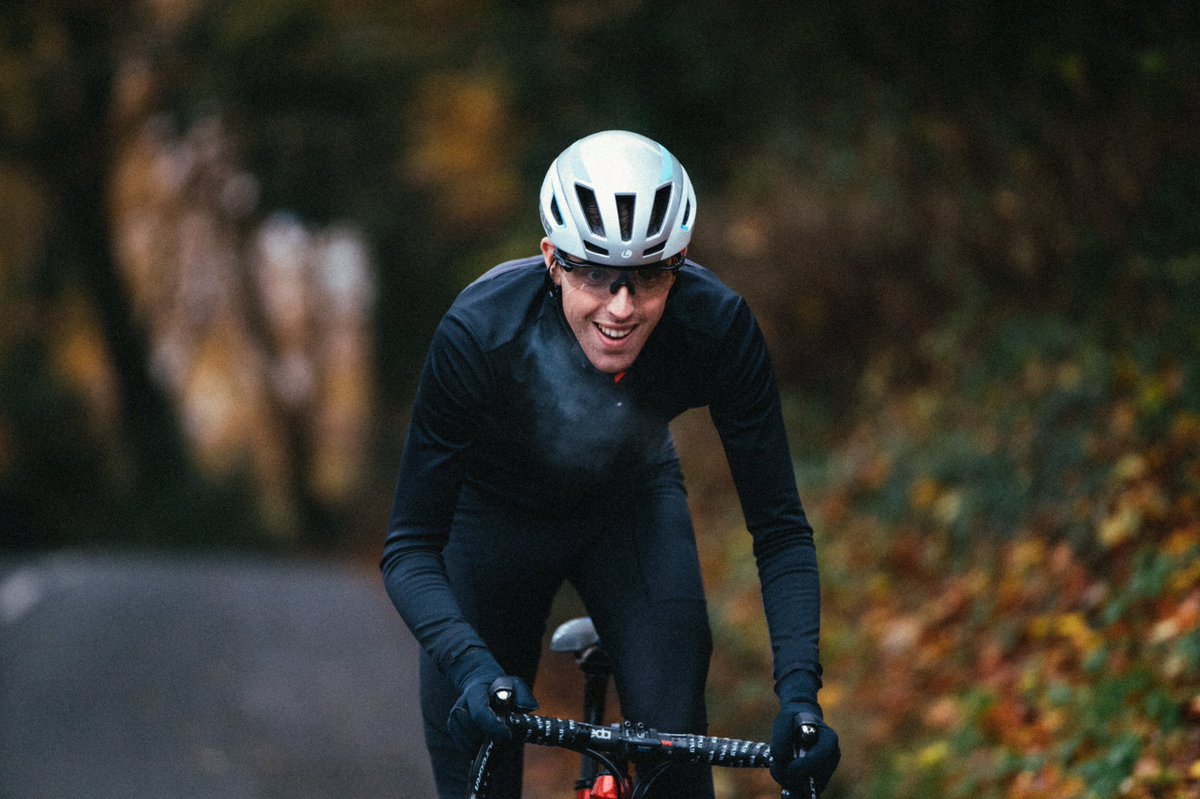 This year has been much the same and I'd like to share my personal findings of this approach to perhaps give you another option instead of following the 'norm'.
For 4 weeks following the British hill climb championship victory I rode mainly for fun. I would do a Zwift race once to twice a week, which covered my upper end and race sharp fitness. I was sneaking in a couple of 2-hour rides a week that were ridden at an endurance pace. This included riding about 35 miles to Cardiff.
The 4 week period was spiked with a rather bizarre 300km night ride. It was an audax [the 'Moonrakers & Sunseekers audax]. I've been a member of Bynea Cycling Club for nearly 10 years now, so I've heard of these 'crazy' cyclists going off and doing epic distances, sometimes on only one gear…
It's 4am on a Saturday morning and we're 160km into the #GWRmoonsun overnight audax. It's been howling with rain since we left Bristol and we are soaked to the bone in icy temps. Maximum glamour for @edlaverack's introduction to audax. https://t.co/7jLjYx6gYi pic.twitter.com/81mcSdaIGm

— Darren Franks (@darrenfranks) November 17, 2019
I was put up to the idea, and joined by a couple of Transcontinental 'dots' for the ride, departing Bristol one rainy night at 10pm. We went through some pretty rough patches, as it rained until about 4am. We stumbled through the control points for grub. By the end of it, I had been awake for well over 24 hours but we managed to complete the 300 km in 10 hours 40 minutes moving time, and 12 hours total time. Although this particular event wasn't a race, we certainly rode efficiently as a quartet to get the mileage done. I ticked it off as something I've always wanted to do, and as I'm already forging my own path with the not-so-conventional hill climb calendar, I see no reason why I can't 'enjoy' this branch of cycling too…while I'm still young and capable.
I hope that cycling brings you happiness, fun and adventure, whilst also pushing yourself to find the limits and surpassing them. No matter what the discipline you take part in, encouraging more people to ride and find something they can hold close as an accomplishment is something we can all aspire to do.
Featured photo: Maciek Tomiczek
Read more
Rider journals: Ed Laverack #10: inside my national hill climb championship win
Rider journals: Ed Laverack #9: Tour of Britain reflections
Rider journals: Ed Laverack #8: the season is (nearly) dead, long live the season
Rider journals: Ed Laverack #7: measuring up against the stars of Le Tour
Rider journals: Ed Laverack #6: the feeling of success success
Rider journals: Ed Laverack #5: planes, trains and automobiles
Rider journals: Ed Laverack #4: dealing with setbacks
Rider journals: Ed Laverack #3: gearing up for the Tour de Yorkshire
Rider journals: Ed Laverack #2: winter training, team launch, eRacing
Rider journals: Ed Laverack #1: motivation, transfomation, preparation
Rider journals: introducing Ed Laverack
Interview with Ed Laverack by John Smith
Ed's vlog.